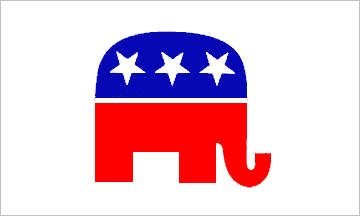 From the Miami Herald:
President Bush returned to Texas on Monday to rally Republicans in the heart of Bush country. He had his work cut out for him.
The president's visit to Sugar Land, about 20 miles southwest of Houston, was another indication of how tough times are for Republicans. Just a few years ago, no one would have predicted that the party would be struggling to hang on to the congressional district that launched former House Majority Leader Tom DeLay's political career.
***
Sex scandals, a botched national security program, even in the midst of a healthy economy...hmm, late-90s redux anyone?
Hey GOP, do you know what it feels like for a Democrat? Now you do.
With things looking rosey for the Dems I still wonder if this means the White House will be ours in '08.
Here's hoping...